Mallorca Cycling Experience
Mallorca is the perfect environment for our cycling experiences; great climate, fantastic roads and incredible scenery. With multiple, straightforward travel options from across the UK and elsewhere, we think it is the ultimate European cycling destination. Prices start from £600 per person.
Our most popular 5 star cycling package includes accommodation at the Zafiro Palace Alcudia hotel. You can find out more about our hotel options here.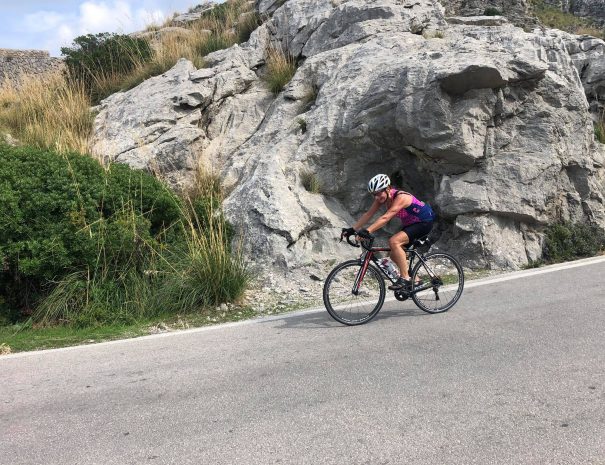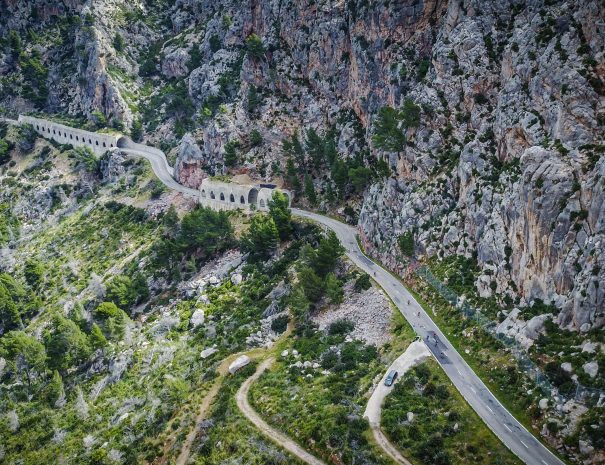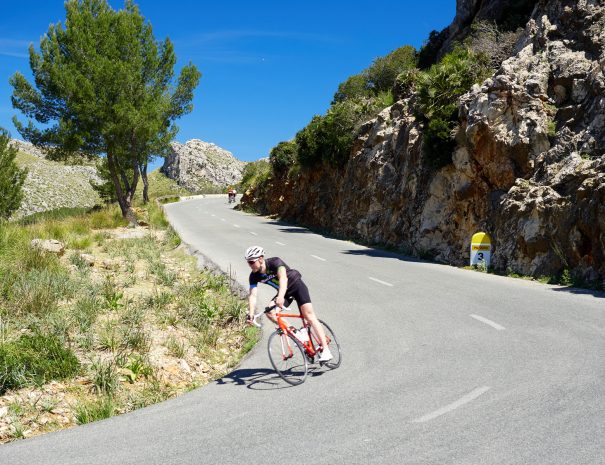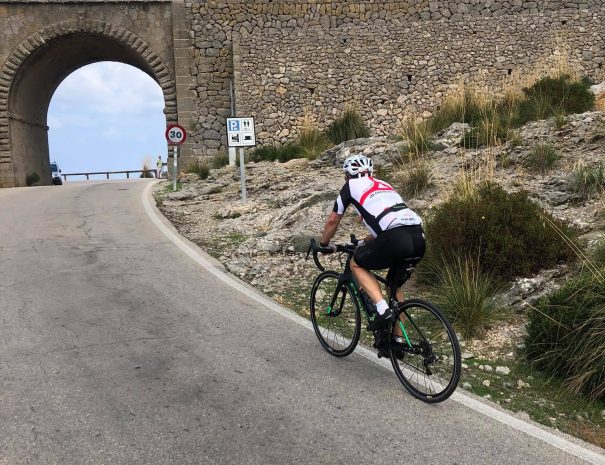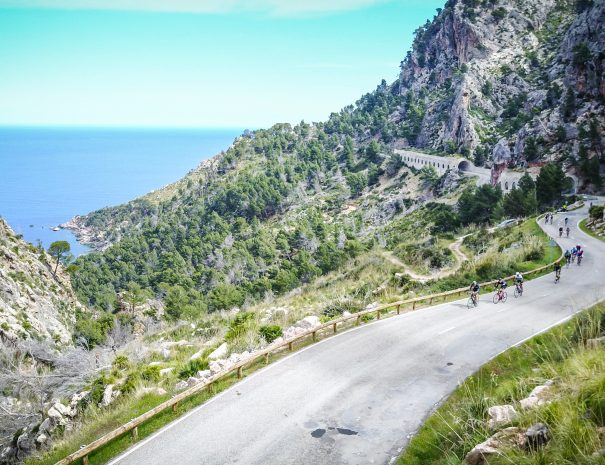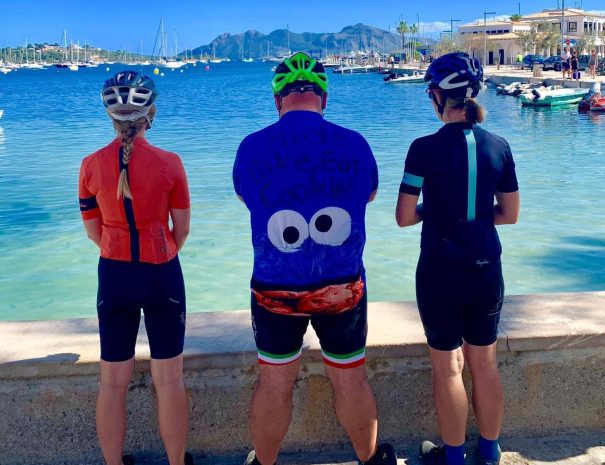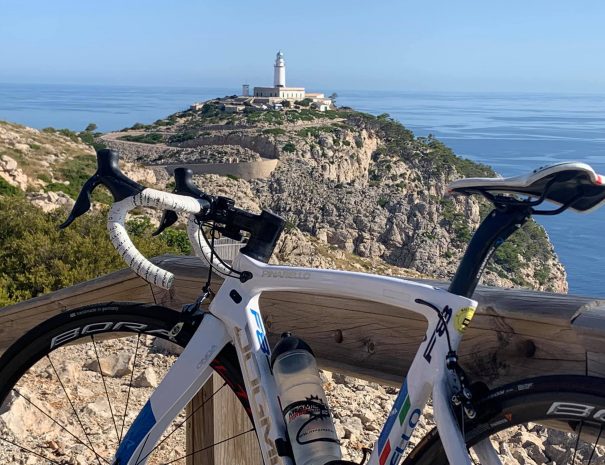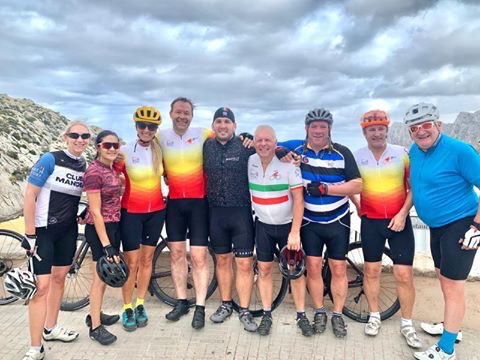 A Cycle Ride Leader and First Aid qualified cycle guide plus support
Four nights accommodation and breakfast buffet in 5* hotel
Four nights dinner in the hotel
Full use of the hotel facilities throughout
Healthy snacks, and drinks throughout each day cycling
Basic bike maintenance plus spares available to purchase
Transfers from airport to accommodation including return
Public liability and employer liability insurances
Lunches when we are out cycling and airport transfers can be included, at a total package cost of £650 per person. Or you can extend your trip to a full week for £850.
All costs are based on two adults sharing a room. Single rooms, and triple rooms are available on request. Bike hire and flights are additional to these prices. If you choose to pay for your own lunches and organise your own transfers, the cost of your trip will be reduced by £50.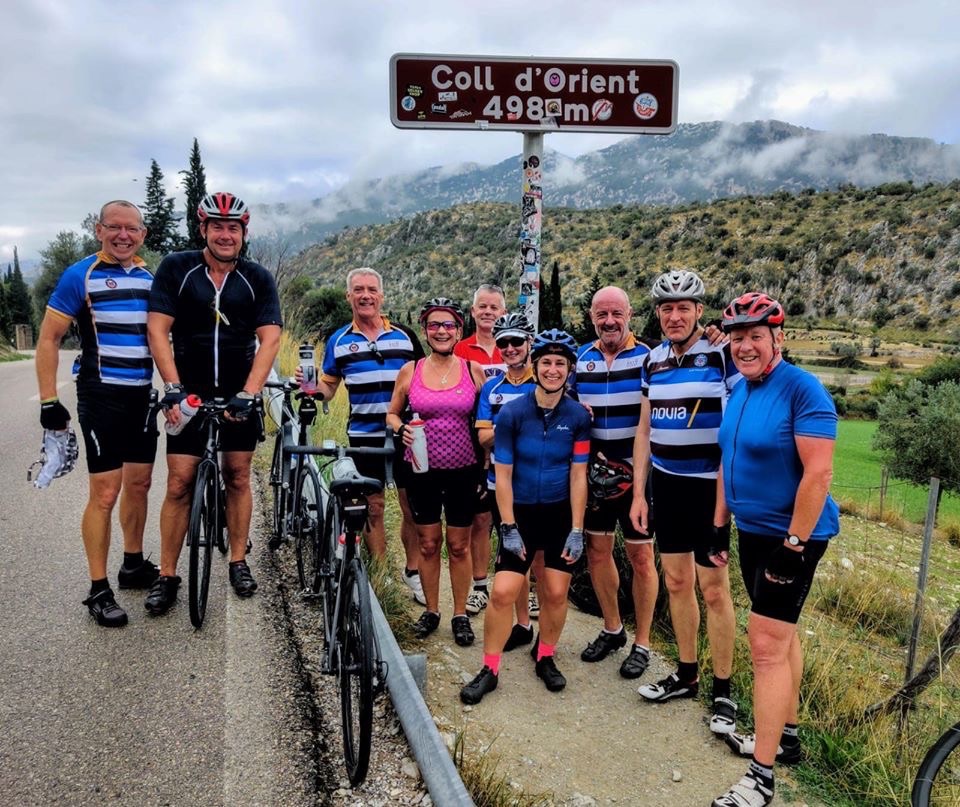 After collecting hire bikes and building any that have been brought over, and a quick lunch, we should still have time for half a days cycling to orientate everyone to where the hotel is and make sure the bikes are set up correctly.
We will head along the coast from Alcudia to Puerto Pollenca and will go up the hill towards Formentor. There is a cafe at the viewing point. Cycling to here and returning to the hotel is a total of 20 miles with around 1,000 feet climbing made up primarily by one hill. However it can be easily extended with two options, both that add only 5 miles or so, but double the climbing. On the way back we will stop on the sea front at Puerto Pollenca at the well known Tolos bar.
We will head across to Campanet largely on quiet country roads, covering about 17 miles and 1,000 feet before a coffee stop. We then continue inland to Caimari from where we get our first proper view of the Tramuntana Mountains, heading up the stunning switchbacks on a 5 mile climb that's not to be missed. It is made even more worthwhile by a great lunch at the top.
From there, many options exist including a one road descent that takes us straight back to Puerto Pollenca. This would make the day 50 miles and 3,500 feet. Not easy but worth it as potentially the hardest effort of the week.
There are also options to climb further into the Mountains and to tackle the iconic Sa Calobra although there is still a lot of climbing to be done before the drop down into Sa Calobra and the climb out on the same road since that is the only option. There are varieties to shorten this but the full option is 75 miles and over 9,000 feet but well worth it to do Sa Colobra.
After the efforts of yesterday we will stick to some flatter terrain today! We will head south to Santa Margalida and will then loop back north via Muro, and Sa Pobla stopping for lunch on the way. After a coffee stop in Campanet we will then stop again in Pollenca in the beautiful historic square there. Again with options to shorten this, in total it would be 46 miles and only 1,800 feet.
By this time we will definitely review how everyone is feeling but on the last days cycling hopefully everyone feels able to head out to Cap de Formentor, and the famous lighthouse that sits at the end of the road and literally means 'end of Formentor'. It is the most northernly point on Mallorca. To get to the Cap and back is 38 miles but not easy cycling with 4,500 feet climbing but it is worth it if enough left in the legs. The old town of Alcudia offers an attractive stop at the end of a cycling adventure. For anyone feeling really ambitious Col de Fermenia can be added afterwards!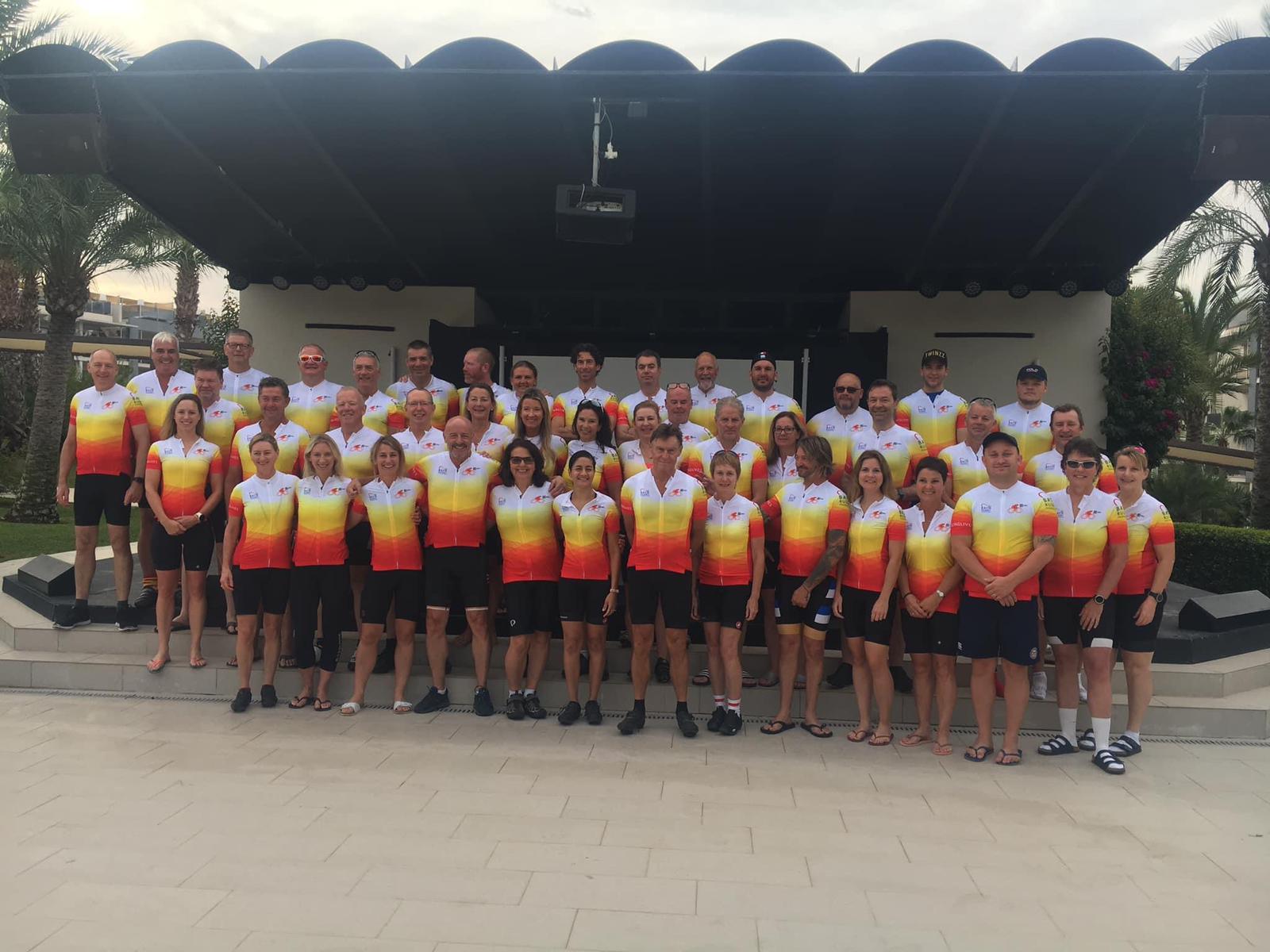 "Our Ride Mallorca trip with Top of the Col was exactly what we were looking for. With over 50 riders in our group, Kevin's team gave us enough information and support to keep everyone happy and safe, without being overbearing. The ride leaders seemed to capture the mood of each group and ensured a tough but enjoyable day in the saddle every day. They all became part of our team and provided everything we needed, plus a few things we didn't know we needed! The Zafiro Palace Hotel provided a great base with excellent food, rooms, and facilities. I'd highly recommend a trip away with Kevin and his team."
David Trick, Club President, Bath Rugby Foundation